As promised, more details about a Leventhal Map Center fall event you won't want to miss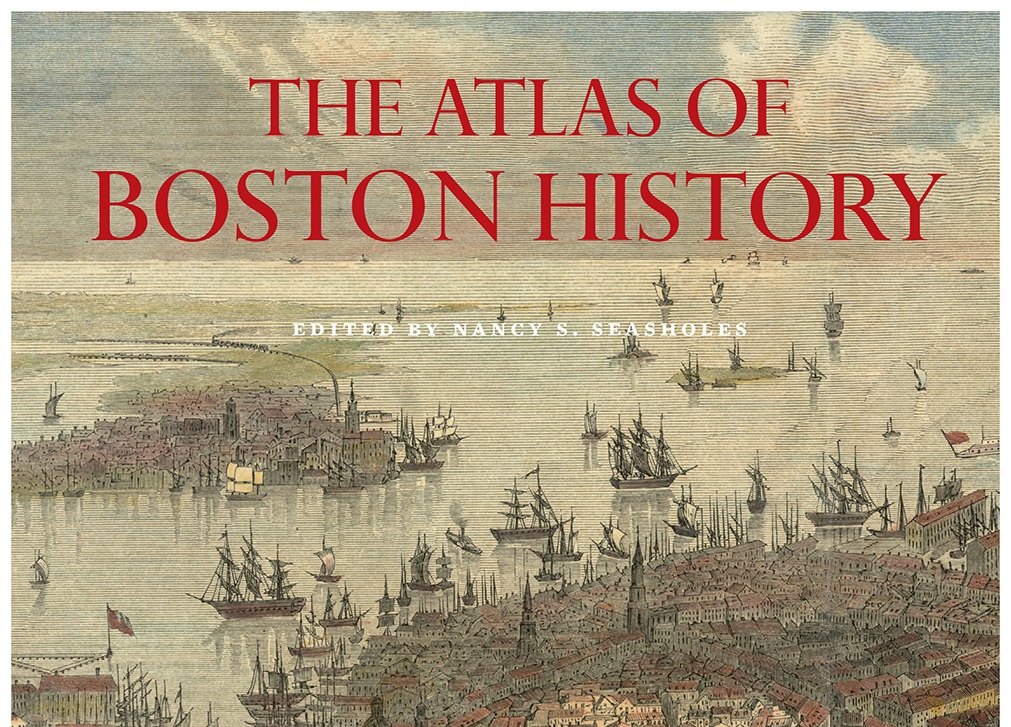 WHEN: October 24, 2019 @ 5:00 pm – 9:00 pm
WHERE:
Rabb Hall, Central Library in Copley Square
700 Boylston St.
Boston MA 02116
Join us on the evening of October 24 to celebrate the launch of a landmark volume, The Atlas of Boston History. A food and drink reception will be held at 5 pm at the Newsfeed Café , followed by a 6:30 presentation from the book's editor, historian Nancy S. Seasholes, in Rabb Hall. The evening will conclude with a book signing by Nancy and other Atlas contributors. Attendance is free, and no RSVPs are required. We hope you will be able to join us.
This event is made possible through the collaboration of The University of Chicago Press, the Boston Map Society, and the Leventhal Map & Education Center.